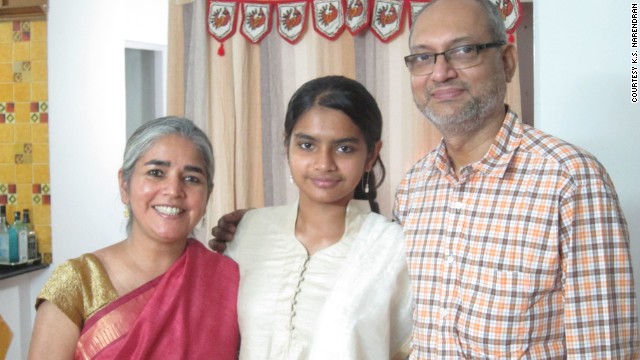 Narendran (Naren) KS, who lost his wife Chandrika on MH370, on Twitter says: Yes, give us the truth. Not too many people we know are convinced that 459 pages of the 2018 report is the sum total of all that is known regarding the disappearance of MH370. The following note accompanies his Tweet.
Friends,
My family and friends in India send you their greetings.
Unlike previous years, I have been ambivalent about making this trip. I have searched hard to understand this. It is almost 5 years since I saw off my wife, Chandrika, and the last we heard from Malaysia Airlines flight MH370, the flight she boarded en route to Mongolia.
It has been a long haul dealing with loss and rebuilding a life, a task that remains incomplete. What became clear is that lately the cloud of sorrow and despair, the listlessness with life in general, and the restlessness with the MH370 search and investigation has become less intense.
What remains is the solidarity with the MH families, their loss and struggles to cope, to envision a future and reconstruct their lives. This only grows as each nuance in a shared language of loss, grief and reconstruction becomes more widely shared and understood.
5 years is a long time.
Among the MH families, the old have grown older. Some whose will to live was broken by irreconcilable loss believe they have nothing left to live for.
Among the young, some have by now moved on to pursue studies, take up jobs, moved home, find partners, have babies, … Somethings to cheer about and remind ourselves that winter is not the only season, each day isn't always drab, and the sky isn't only grey.
However, many among us continue to struggle while applying ourselves to the chores of daily existence. For all of us, knowing what happened to MH370 remains the key to unlock a part of our lives, our energies.
Our prayers have remained unchanged: Find the plane. Find the passengers. Give us answers to 'what', 'why', 'how' and if it comes to it, 'who'.
Give us the truth.
Yes, give us the truth. Not too many people we know are convinced that 459 pages of the 2018 report is the sum total of all that is known regarding the disappearance of MH370. Those who know more but have chosen silence, if indeed there are some, will eventually die a thousand deaths each day, for guilt is a latecomer but an unforgiving squatter. It is the order of things and not what we would wish for them.
In this search for the truth, there isn't a Malaysian truth, an Australian truth, a British truth or an American one. Or (even) an Indian and a Chinese one. There were 239 passengers from 14 countries. An international mix of nationalities. A Boeing 777, an American company's product. The incident is believed to have occurred in the Indian Ocean, in international waters. The investigation is governed by the conventions written in by the International Civil Aviation Organization. Experts from across the world when consulted or otherwise, have weighed in with their analysis and recommendations regarding the search. It is an event that concerns, every airline, every passenger and perhaps almost every family across the world exposed to civil aviation.
To suggest as some do that it should be left to Malaysians to script the story and the end game does not cut ice. If anything, the fact that it was a Malaysian airline's flight under Malaysian air traffic control and Malaysia's leadership of the investigation places an unshakable burden of responsibility to the world at large….to persist, to mobilize the funds necessary, and to hunt for the credible evidence for further search that it never tires of reminding us as being a requirement. It also has responsibility to test the claims of those who proclaim new knowledge, new evidence and fresh coordinates, and offer a public, transparent well-argued refutation if indeed that is what will end misguided or false narratives.
The best tribute we can offer to those we have lost is through demonstrating the will to find credible answers, fix the issues and assure the world that more lives will not lost in future to similar incidents.
A new Malaysia under this new Government has been the source of new fledgling hope.
To those who have fallen silent travelling on MH370, we remain respectful and eternally indebted for the time they shared with us. To those who have offered silent support, those who have lent their voice and those who have sent their prayers, we remain grateful. We draw strength from your little acts of kindness, words of solidarity, and your quest for the truth – whichever corner of the earth you seek it from.
Questions have a way of persisting and even outliving you and me till satisfactorily answered. I go back to pick up the threads of my life in Chennai secure and with faith that one day we will know.
Thank you.