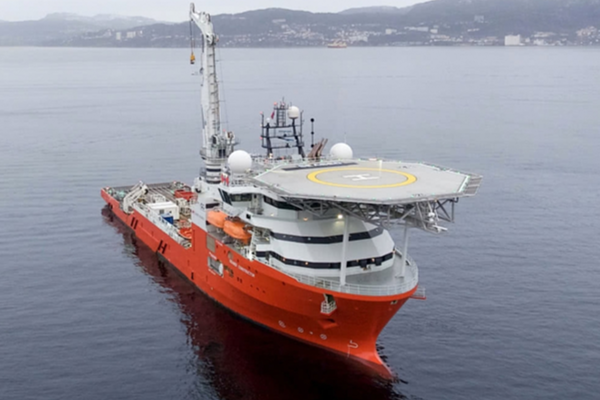 A new article by Hal Hodson on the search for MH370 was today published in the The Economist, and gives more details surrounding Ocean Infinity and its exploration technology. The article discloses that:
Host vessel Seabed Constructor, owned by Swire and under lease by Ocean Infinity (OI), has been fitted with eight underwater autonomous vehicles (AUVs) for the search.
The search will be conducted under the basis of "no find, no fee", which means that OI will bear the economic cost of not finding the wreckage.
Even though the contract with Malaysia has not yet been signed, Ocean Infinity will proceed with the search in order to take advantage of the favorable weather in the Southern Indian Ocean in January and February.
The expected scan rate that is achievable using eight AUVs is 1200 sq km per day.
Some additional testing of the scanning capability of the AUVs will be performed en route between the imminent departure from Durban, South Africa, and the arrival to the search area.
The scanning will begin in the area designated by the ATSB as most likely (the 25,000 sq km) around 35S. If unsuccessful, the search will proceed towards 30S latitude.
The advice to proceed north towards 30S latitude came from independent experts. (Readers here might be able to guess the names of the independent experts that have advised OI.)
Rather than communicating with the autonomous surface vehicles (ASVs), the AUVs will communicate with the host vessel to periodically recalibrate the onboard inertial guidance system.
If the flight data recorder (FDR) is found, it will be recovered and surrendered to the Australian authorities.
Recovery of wreckage would require a separate agreement with the Malaysian authorities.
For readers of this blog, there are few new facts presented. Probably the most significant new fact is OI's decision to start the search without a signed agreement.  The article is helpful in that it will provide useful information to a larger, broader audience, and will increase the overall awareness of the new search. There will also be renewed questions as to why Malaysia has delayed signing the agreement with OI.
Update on Jan 3, 2018: Malaysian Transport Minister Liow was asked about recent developments regarding Ocean Infinity and the renewed search for MH370. He replied that the parties were in final negotiations, and there would be an announcement next week. The fact that he offered no stipulations for reaching an agreement, which has been the pattern in the past when Malaysia has wanted to stall the negotiation, is very encouraging.
JUST IN: Malaysia's Transport Minister @liowtionglai says he will be announcing details of negotiations for US company Ocean Infinity to resume the search of #MH370 next week. This after reports of Ocean Infinity sending a search vessel to Australian waters. pic.twitter.com/jBDKBTV0xh

— Sumisha Naidu (@SumishaCNA) January 3, 2018
Update on Jan 5, 2018. Channel News Asia is reporting that Malaysia has accepted Ocean Infinity's offer to continue the search on a "no cure, no fee" basis. The information was sent to the families of passengers on in an email. (Malaysia in the past has informed the next-of-kin of new developments before releasing details to the public.)
Update on Jan 10, 2018. As widely reported, the agreement between Ocean Infinity has been finalized in a signing ceremony. The tiered payment terms are linked to where the debris field is found, and ranges from $20 million if found in the highest priority, 5,000 sq km area, to $70 million if found beyond the 25,000 sq km area. Here is the complete statement from Minister of Transport Liow: